6th June 2023
Why is configurability important for a solid roof system?
Here we explain why configurability is important for solid roofs supplied to our sector.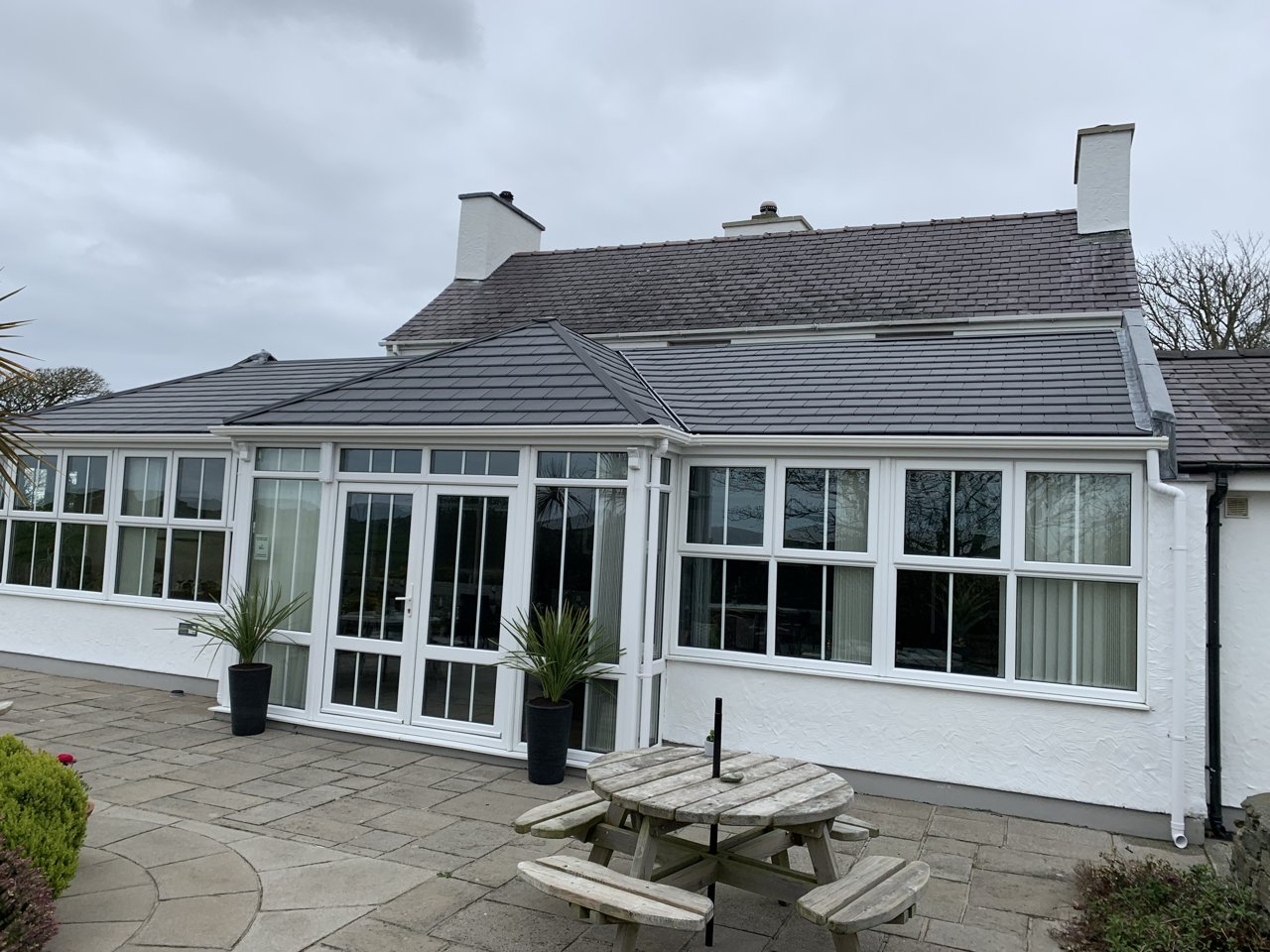 The solid roof market evolved as the replacement of polycarbonate roofs gained momentum. High performance glass roof systems have always been popular, and the British public will always crave a well-designed glazed extension (conservatory). 
But fashion dictated through 1990's into the 2000's the shapes and sizes with many angled facets, valley details and cut-outs as conservatories were formed around existing obstacles on existing housing. Therefore, in order to cater for the replacement market, the solid roofs have to have a degree of flexibility and configurability to cater for such designs. The roofs also had to be lightweight for the replacement sector, which is why lightweight tiles were perfect for such projects. 
As the solid roof market took hold, the roofs were then specified as part of new build home extensions taking it away from a simple roof replacement product. This meant roofs had to be bigger, more complex, cater for wider openings but still have a foot in both new build and replacement camps. Configurability is the ability achieve numerous different functions. So, as there is an infinite amount of different roof shapes, styles, sizes, having one roof that can achieve the most configurability is very important.
The Prefix WARMroof® was developed as a 'one roof' solution, offering a truly configurable roof system which can achieve a multiple number of designs whilst still catering for larger extension projects. We believe the roof is the most configurable on the market, as our previous projects demonstrate.
Our roof system is also the most robust, with spans of up to 6000mm wide without the need for tie bars or tie struts in any form. Variable soffits and the ability to take clay or concrete tiles provide numerous options for the finishing of the roof, no other system offers this option. Our hybrid WARMroof also has the ability to glaze both a 24mm DGU's and 44mm TGU's for 'best in class thermal performance.
Configurability is key, but so is fitter friendliness. We have developed numerous products to ensure the system is a configurable as possible but without compromising on speed of installation. For instance, we have A-frames that are delivered in one piece to drop in place, no nut and bolt fixing at the ridge or radius sections. Pre-fitted Velux roof lights, no cutting or fitting on site. One piece hip and ridge capping's for use with our lightweight tile system. All designed to speed up installation.
The box gutter system on the Prefix WARMroof® is also supported by a patented eaves bracket system, this means our box gutters do not require gallows brackets or additional support, unlike most other systems out there.
The Prefix WARMroof® was awarded the 'Best Solid Roof' accolade at the GGP Awards, this was awarded as recognition for the configurability and performance of the WARMroof when compared to our competitors.
All the reasons above, show why more and more installers are turning to the Prefix WARMroof®  as their default choice.
If you'd like to know more about the Prefix WARMroof® or any of the products supplied by Prefix Systems contact us via enquiries@prefixsystems.co.uk or call our team: 01254 871800.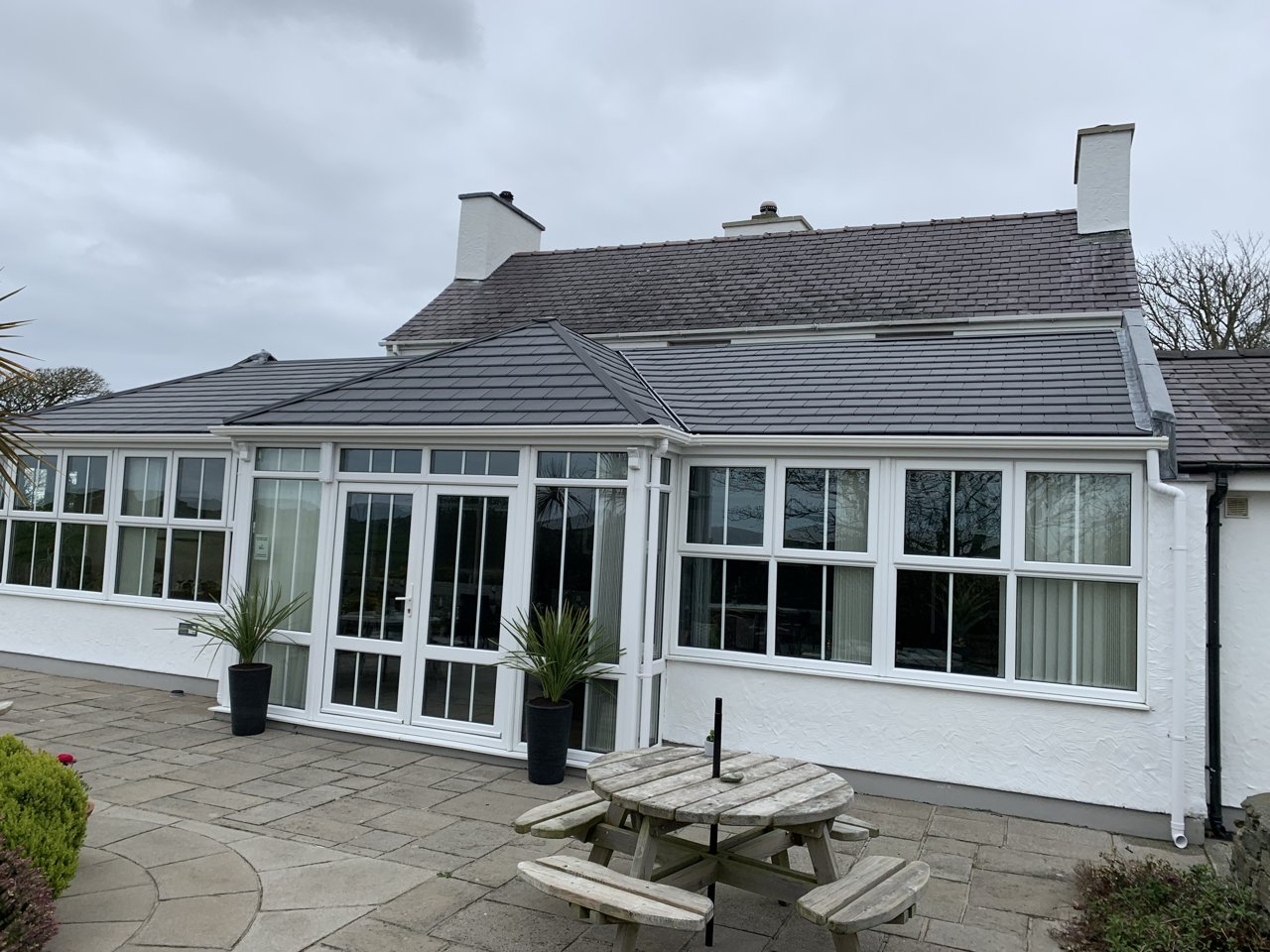 Speak to our team
Contact us today to enquire about products, get marketing materials for your customers or to receive after-sales care from our dedicated team.